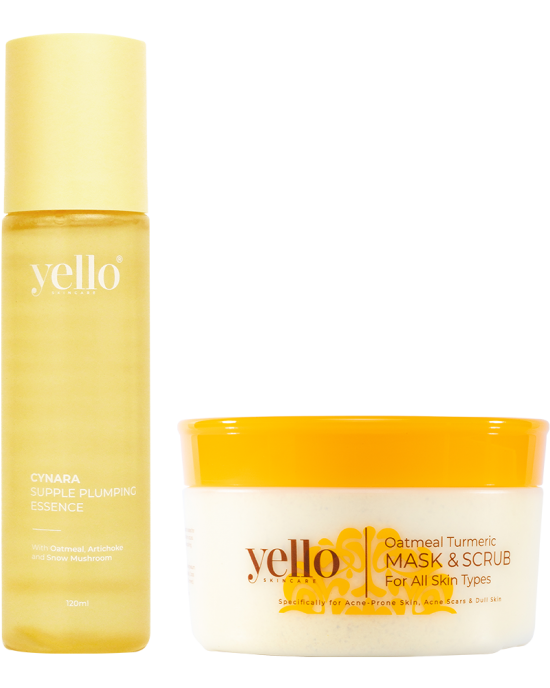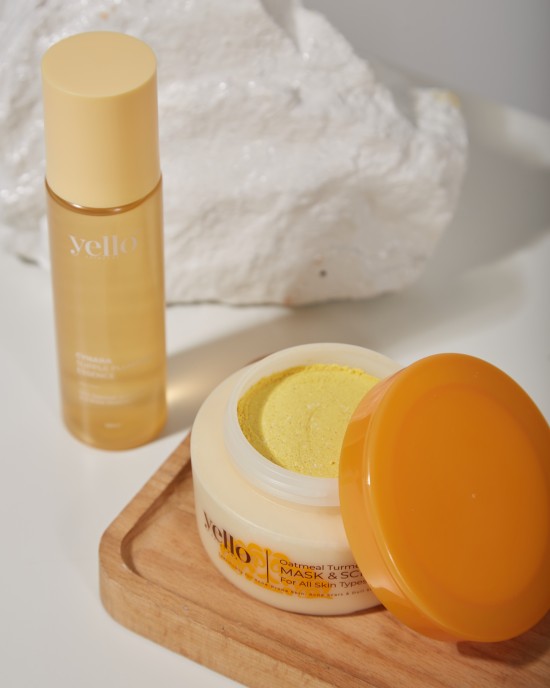 Free Shipping
Free delivery over RM75
Acne Care Combo
CYNARA
This essence is drenched with skin-quenching ingredients to amp up hydration for healthier-looking skin. it is specially formulated with the best selection of Oatmeal, Artichoke, Snow Mushroom, Urea and Sodium Hyaluronate to improve skin elasticity and rejuvenate dull complexion, leaving skin supple and plump.
OTMS
Up for a little skin adventure between masking and scrubbing? Experience the best of both worlds with our cult-favourite 2-in-1 Oatmeal Turmeric Mask Scrub (OTMS).
Beautifully made with Oatmeal as its calming base, OTMS is added with turmeric for those with persistent acne breakouts and tiny bumps. With OTMS in your routine, you can expect softer, smoother-looking skin.
Form: Powder
Cynara
1. Improve skin elasticity
2. Plump the skin
3. Boost skin hydration
4. Soothe skin irritation
5. Enhance barrier repair
6. Rejuvenate dull complexion
OTMS
1. Remove dirt and excess oil.
2. Reduce acne blemishes.
3. Unclog pores.
4. Exfoliate dead skin cells.
5. Improve dull, uneven skin tone.

Cynara
- Pour 2-3 drops of essence per-layer and gently pat until fully absorbed
- Repeat for 3/5/7 layers
- Seal it with a moisturizer of your choice

OTMS:

- Face scrub: 1-3 times per week.
- Face mask: 10-15 mins per day or every other day.

Solvent Suggestion

1.Water
2.Green tea
3.Yogurt
4.Cream cleanser
5.Honey
6.Aloe vera gel
7.Ground Coffee (scrub)
8.Ground rice (scrub)
9.Fresh milk
10.Toner/essence

Cynara
Water, Butylene Glycol, Urea, Cynara Scolymus (Artichoke) Leaf Extract, Avena Sativa (Oat) Meal Extract, Glycerin, Tremella Fuciformis (Mushroom) Extract, Curcuma Zedoaria Root Extract, Boerhavia Difussa Root Extract, Propanediol, Sodium Hyaluronate, 1,2-Hexanediol, Ethylhexylglycerin, Phenoxyethanol, Chlorphenesin.



Key ingredients:
1. Artichoke
2. Oatmeal
3. Snow Mushroom
4. Urea
5. Sodium Hyaluronate
6. Spreading Hogweed/ Punarnava
7. White Turmeric

OTMS:
Avena Sativa (Oatmeal), Magnesium Sulphate (Epsom salt), Oryza Sativa (Rice), Cocos Nucifera (Coconut), Curcuma Longa (Turmeric).

Cynara:
- Dehydration
- Skin Redness
- Aging Skin
- Dull Complexion

OTMS:
-Acne breakouts
-tiny bumps
-dull skin

Stock:

In Stock

Reward Points:

104

Model:

Acne Care Combo (Cynara + OTMS)

Weight:

0.65kg
Products Sold: 44
Product Views: 1140
Ex Tax: RM104.00
Price in reward points: 10400